CPD Accredited Course
Spinal Orthobiologics Masterclass
Date: TBC
Times:
Day one: 08:30 – 17:30
Day two: 09:00 – 17:00
Spinal Orthobiologics Masterclass Course Content:
The ONLY Course that covers everything you need to start including:
Tissue Harvest for MSCs and PRP and precise delivery using USS & Xray
Expert International faculty
Scientific basis & Evidence for treatment with MSCs
Live Patient Demonstrations for USS of the spine
Tips and tricks to gain precise placement with USS vs Xray
Hands on preparation of Adipose Cells & Bone Marrow aspirate with industry leading systems
Cadaveric wet-lab on whole bodies for optimal anatomic imaging and tissue feel - The most realistic experience available
Course Faculty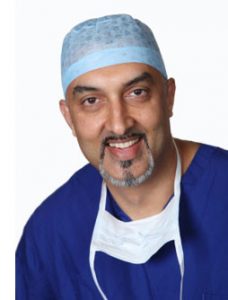 Mr Ansar Mahmood, Consultant Orthopaedic Surgeon MB ChB, MRCS Ed, FRCS (Tr&Orth) Fellowship Trained in Orthopaedic Trauma Surgery, with specialist interests including major orthopaedic trauma, sports and tendon injuries, and post trauma reconstruction. University Hospital Lead in trauma research
Read more...
Mr Mahmood is a Consultant Orthopaedic Surgeon in one of the leading Major Trauma units in the UK. Fellowship Trained in Orthopaedic Trauma Surgery, with Specialist interests including Major Orthopaedic Trauma, Sports & Tendon injuries & post trauma reconstruction. University Hospital Lead in Trauma Research. Research interests include Platelet Rich Plasma (PRP) and Ortho-biologics and their use in musculoskeletal conditions and wound healing. I entered the field of regenerative medicine in 2010 while working with expert clinicians with an established background in the use of PRP in chronic tendon & inflammatory conditions.
I am passionate about the scientific endeavor behind our practice of medicine and surgery and hope to bring this philosophy to the forefront in our training courses. My vision is that this will assist in producing evidence-based protocols for our pioneering treatments while providing reassurance to patients that they are being treated with the latest advances. Our trainees and their patients are sharing the journey with us in enhancing their quality of life by our continued development of future groundbreaking techniques.
I have been actively training other clinicians on the use of PRP and stem cells in Orthopaedic and broader practice. I am regularly invited to speak at National and International conferences in the area of PRP and biological developments and our research in this area.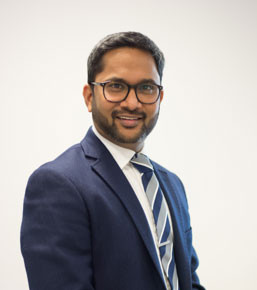 Mr Suresh Sudula, Consultant MSK Physiotherapist in MSK Ultrasound | MSK Medicine Medway Hospital NHS Foundation Trust| Kent Musculoskeletal Clinic| The Regenerative Clinic
Read more...
Suresh has specialised in Musculoskeletal Medicine for the last 17 years, during this time he has gained Diploma in Orthopaedic Medicine, Injection therapy and also attained a Postgraduate certificate in musculoskeletal ultrasound from Canterbury Christ Church University.
Suresh has unique combination of skill set and expertise in Musculoskeletal Medicine and Ultrasonography able him to perform diagnostic and interventional MSK ultrasound, which adds a significant value and quality to the Radiology department at Medway Maritime Hospital where he works as a Consultant Physiotherapist in Diagnostic & Interventional Musculoskeletal Ultrasound.
Suresh is the first physiotherapist from UK to obtain a visiting fellowship at Thomas Jefferson University Hospital Radiology department, which is internationally acclaimed institution for its work on MSK Ultrasound. Currently Suresh sits on Education Committee of European Society of Shoulder and Elbow Rehabilitation (EUSSER) as a board member. He is also a peer reviewer for Journal of Ultrasound in Medicine (JUM). Suresh is a visiting lecturer at Canterbury Christ Church University MSK Ultrasound PG Cert programme and also frequently teaches on national and international MSK US courses and musculoskeletal society conferences. Suresh is programme director for MSK Medicine and MSK Ultrasound fellowship at Medway Maritime Hospital in Gillingham Kent.
Suresh is founder and director of Kent Musculoskeletal Clinic, which is a private clinic offers 'One Stop Shop' musculoskeletal services specialises in ultrasound guided soft tissue and joint injections. Suresh also works for 'TheRegenerativeclinic' at Harley Street, London that offers an appropriate medical alternative to orthopaedic surgery known as Lipogems (a pioneering new treatment for pain and inflammation).
Specialist interests:
Advanced ultrasound guided MSK interventions including Orthobiologics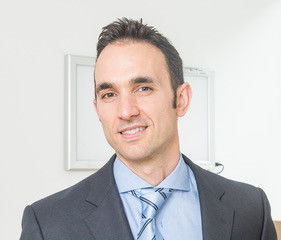 Dr Lorenzo Masci, Consultant in Sports and Exercise Medicine at Onewelbeck Sports Medicine and Institute of Sports & Exercise Health (ISEH) and Pure Sports Medicine in London.
Read more...
Dr Lorenzo completed his sports medicine fellowship in Australia before moving to the UK 13 years ago. He has worked as a Sports and Exercise Medicine consultant for various elite teams and organisations including Melbourne Storm, Fulham football club, Tennis Australia and Wasps rugby. He also works as a sports medicine consultant in rehabilitation clinics in military and private practice at Pure Sports Medicine and ISEH. He is a visiting lecturer at University College London (UCL).
Lorenzo is a strong advocate of the use of ultrasound as an invaluable resource in the assessment of musculoskeletal conditions. He has been using ultrasound for over 13 years in the assessment of sporting injuries in the clinical setting. He has an interest in ultrasound-guided interventions in osteoarthritis and tendon disease. He also has an expertise in advanced ultrasound-guided procedures and the use of Orthobiologics in treating musculoskeletal conditions. He has spoken at numerous National and International conferences and has published peer-reviewed papers on tendon disease and ultrasound-guided injections.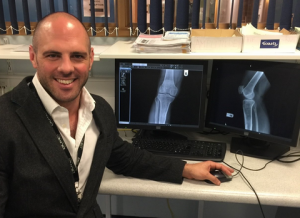 Mr A Miller, Consultant Orthopaedic Surgeon MB, BCh, MSc MD FRCS(Orth)
Read more...
Mr Andrew Miller is a Consultant Orthopaedic Surgeon, who has undertaken the prestigious Bristol Advanced Hip fellowship and was nationally selected as the TIG Major Trauma fellow to work alongside the military in the Queen Elizabeth Hospital, Birmingham. He was also honoured to be selected as the OTA Traveling fellow to work in Tampa, USA, where he worked alongside leading American trauma surgeons and trained in robotic joint replacement surgery.
He is an honorary clinic lecturer at Cardiff University where he undertook his doctorate in the Bio-medical and Bio-engineering Institute. He has a specialist research interest in novel injectable drugs that can be used to prevent or slow the development of arthritis such as PRP and DMOADs.
Mr Miller has published papers on the benefit of partial knee replacements and potential therapeutic drug targets to prevent arthritis in addition to editing revision textbooks for doctors in training.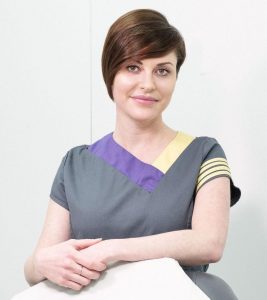 Dr MJ Rowland-Warmann is the founder and lead clinician at Smileworks, Liverpool's most popular dental and aesthetic clinic. She is a dentist and holds an MSc in Aesthetic Medicine from Queen Mary University of London.
Read more...
Dr MJ Rowland-Warmann is the founder and lead clinician at Smileworks, Liverpool's most popular dental and aesthetic clinic. She is a dentist and holds an MSc in Aesthetic Medicine from Queen Mary University of London. She has a special interest in skincare, dermal filler, toxin treatment and management of dermal filler complications and has been published in local and national press, and appeared on radio and TV interviews.
MJ loves educating, and in addition to being a trainer and key opinion leader for Sinclair Pharma, she is the director of the Smileworks HUB, an aesthetic training academy for medical professionals.  Her vision is to raise standards in aesthetic training and create a safer industry for patients and practitioners alike.
Booking Details:
To book or for any enquiries, please call Samantha on 0121 769 0567 or email academy@stemcellscience.co.uk
Book Online Here: www.thearm.co.uk.
Course fee £1800 (trainee and early bird discounts available)
Course location: Keele University Labs, David Weatherall Building, University Drive, Keele University, Keele, Staffs, ST5 5BG.